introduction
I am a postdoctoral researcher at the Perimeter Institute for Theoretical Physics in Waterloo, Canada. On these pages you can find information about my research interests and projects.
news
I recently finished a project on a statistical model of space. Below you can click on links to videos that show brief simulations of the model:
Model with 1d interactions



Model with 2d interactions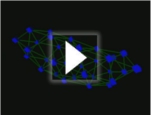 Read on if you'd like to know more about this ...